Natural Stone Impregnators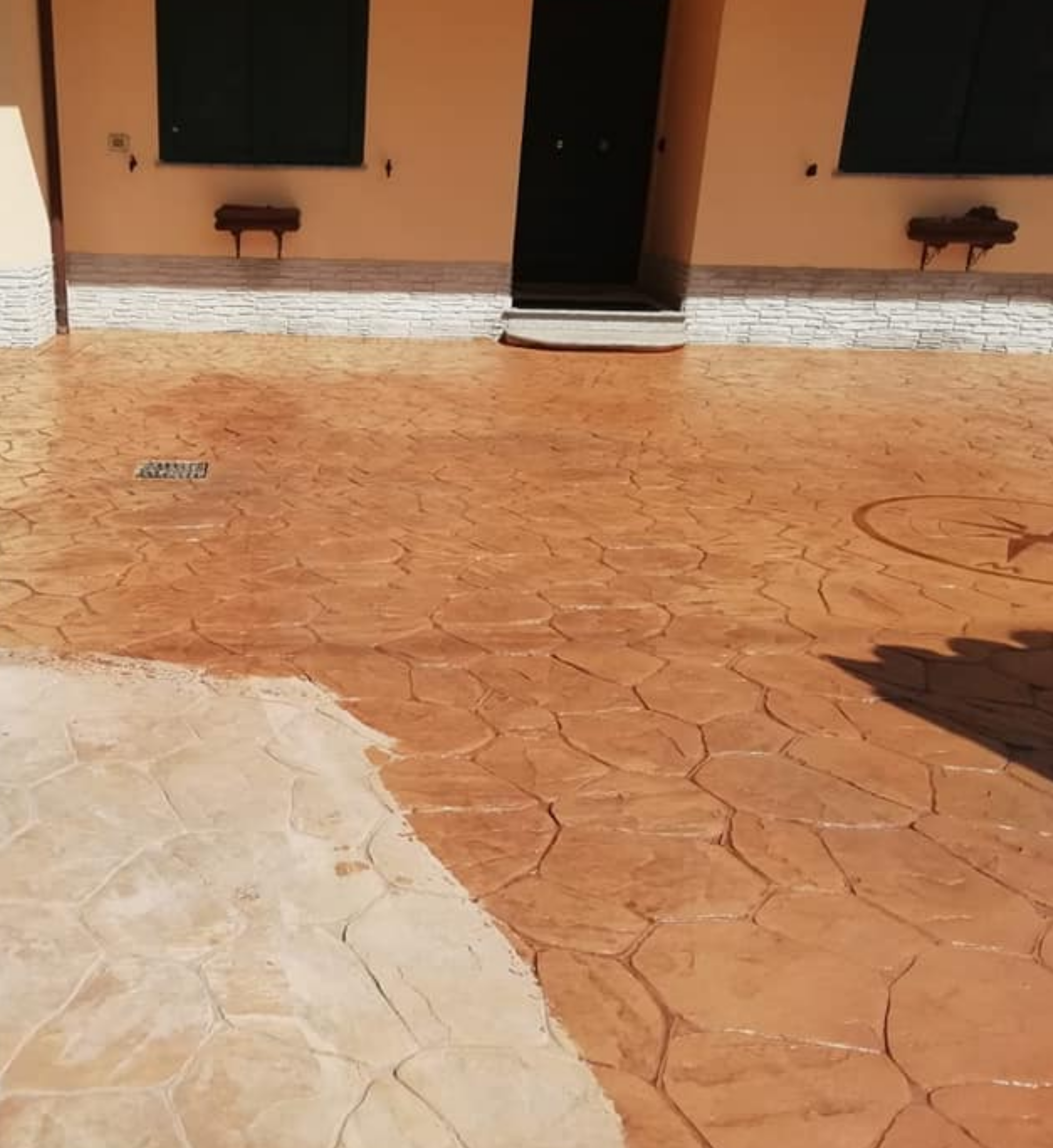 Natural Stone Impregnators
For years and years people glazed their natural stone floors with solvent based sealers. The sealers were reacting with UV light and cleaning agents and within a few months, the clear natural looking sealer was changing colour to a dark yellow finish. Most natural stone surfaces or concrete used to look more or less the same. Then the stone impregnator was invented and the whole industry changed.
There are two types of impregnators, water based and solvent based impregnators. Both types are suitable for indoor use but only some types of impregnators are suitable for outdoor use as well. The natural stone impregnators can be matt, wet look or glossy. The stone will absorb the sealer and the surface will not be glazed. Most quality natural stone impregnators will not yellow and will not react with UV light or cleaning products.
The main benefit of using impregnators is the fact that the product penetrates the stone and does not allow the moisture to rise up through the stone or to penetrate the stone from the top. The stone will be fully protected from general staining and from algae & organic growths.
*** it is essential that you apply the impregnator directly on the stone. Any previous sealant or primer has to be removed in full before applying the impregnator. The product has to penetrate the stone to provide its maximum protection***
*** it is essential that the surface is 100% dry before applying the impregnator. Sometimes the top of the stone could look dry but the bottom of the stone could be still wet. Two days with no rain are recommended before applying the impregnator. Otherwise the surface will dry patchy and white stains can appear. It will dry eventually but it could take a while***
The coverage area for most impregnators can vary from surface to surface. All Faber & Gchem impregnators are designed for a high coverage area and usually 1 L of impregnators will cover 30 sq meters. Cheaper brands can only do 10-15 sq meters per 1 L.
It is always recommended that you do a sample test in a corner before applying natural stone impregnators on a larger scale. A matt natural stone impregnator will seal the stone without altering the natural look of the stone. A wet look natural stone impregnator will create a wet look on the surface but it will not glaze. The surface will look like it was just washed. A glossy impregnator will create a glossy finish on the surface. We recommend matt or wet look impregnators to avoid making a beautiful natural stone patio look cheap.
You can always apply a sealer over an impregnator but not the other way around. Place your order with https://stonesealers.ie online right now and receive your goods within 24 hours!
Natural Stone Impregnators