Natural Stone Sealers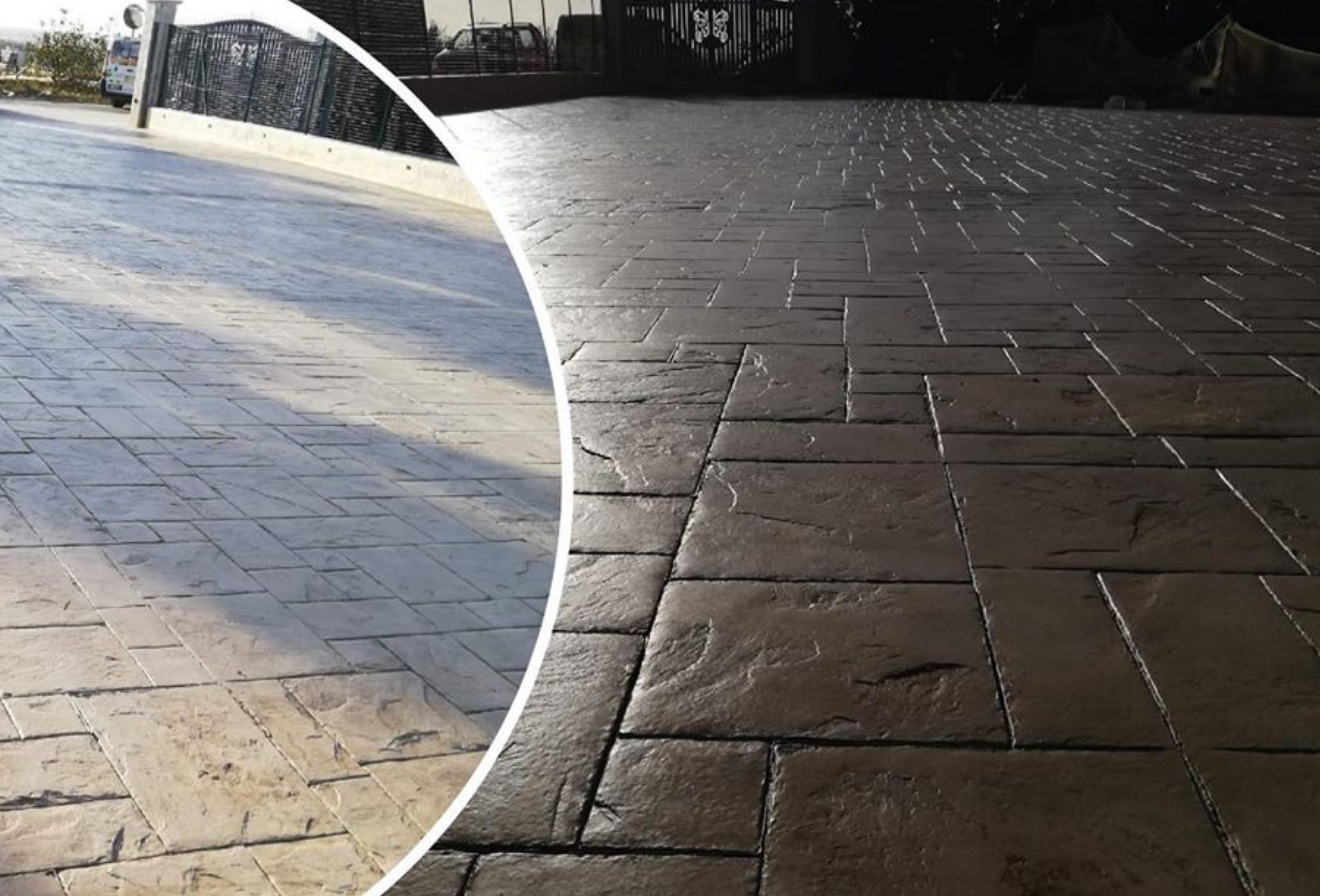 Natural Stone Sealers
All natural stone patios or floors are likely to get stained and patchy after a lot of use and abuse. Some natural stones with larger pores will absorb more dirt than the more compact ones. But the good thing is that now you can do something about it. A thin coat of solvent or water based natural stone sealer will prevent the stone from absorbing the dirt and the moisture raising or penetrating the surface. No special training is required to seal your own floors but a bit of common sense is needed.
Most natural stone sealers are suitable for exterior and interior use but the solvent finishes are still a bit better for heavy duty outdoor use. We sell a few types of natural stone sealers from a few brands. Some of our sealers are matt, some semi gloss and some very glossy. The level of sheen does not increase/reduce the protection at all, it is just a personal preference.
Coverage - the difference between the natural stone sealers is amazing. If you pay little per litre, you will notice that the coverage area is very low and the product looks cheap. Our natural stone sealers cover around 30 sq meters per 1 L. Cheaper products will only cover 10-15 sq meters
Look - a natural stone is usually very expensive and you want it to look expensive. You want to use a product that maintains & enhances the natural beauty of it. Some of our natural stone sealers are also enhancers, they can darken the stone to create a more elegant finish and in some cases, to even up many colours of stones.
Concrete - most professional natural stone sealers are also suitable for sealing concrete and terrazzo floors/walls. Those two stones are very absorbent so you need to make sure that the product used is not very thin and that it dries very fast to stop the surface from absorbing it.
Chemical Resistance - a patio or a natural stone floor with a lot of traffic is likely to get dirty easily and to require regular cleaning and maintenance. All Faber & Gchem natural stone sealers are chemical resistant and will not be affected by standard natural stone cleaners or maintainers.
Non Yellowing - we can guarantee that all our natural stone sealers are non yellowing. Our website specialises in "natural stone sealers". We want you to have your stone sealed with products that will keep your natural stone floor/patio as natural as possible.
Place your order online now, fast delivery all over Ireland. We are your local distributor of natural stone sealers, impregnators, cleaners, enhancers & stain removers
Natural Stone Sealers